Book-Music-Movie
is three interests that I love so much. When I get bored I'll read a book while listening music or watching a movie or music video. So, I am super excited when I found this "Tune in Tuesday" meme hosted by Ginger on her blog,
GReads!
If you are interested in joining this meme, go ahead.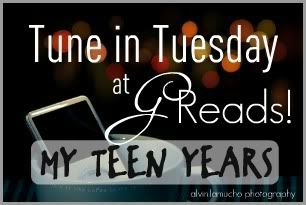 1997 is my senior year at Junior High School (JHS) level. Believe it or not, because I spent my whole-childhood time at my village without knowing music but Dangdut and Local Pop (I live in Indonesia) so I just heard my first English-language-song at my JHS level. And, my first song is As Long As You Love Me by Backstreet Boys.